Contact Us
RUSPC is located in Metairie, which is a suburb of New Orleans.
Our office is north of I-10, between Veterans Boulevard and I-10 Service Road.
Free parking is available.

2540 Severn Avenue, Suite 400
Metairie, Louisiana 70002
Map and Directions
To make an appointment, call (504) 885-9994.
You can also contact us by email at info@ruspclaw.com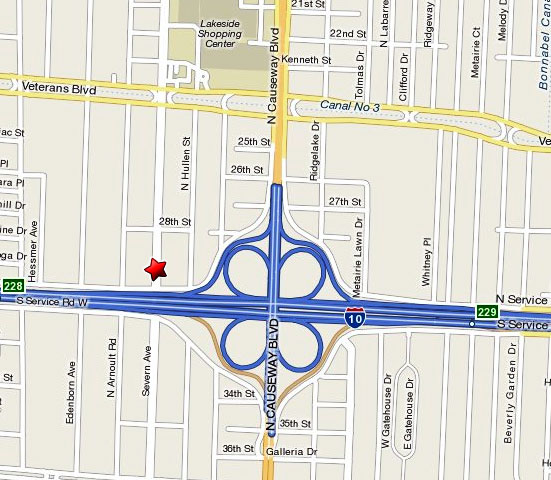 ---
Robein, Urann, Spencer, Picard & Cangemi
Representing employees throughout the United States.